Did your eyes immediately glaze over?
OK...
FAT LOSS!
Now I've got your attention, right?
Repeat this statement:
"Mitochondria equals weight loss,
and I promise to read this all the way
to the end so I can better understand how."
Mitochondria are the small little power plants in each of our cells.
And if you've never heard about this, you're not alone.
The weight loss industry would not have a vested interest in you knowing about it.
So, allow me to explain.
The food we eat, is SUPPOSED to become energy.
We ALREADY know that.
What we are NOT taught is that...
IT IS THE MITOCHONDRIA inside our cells
that converts the food you eat into energy.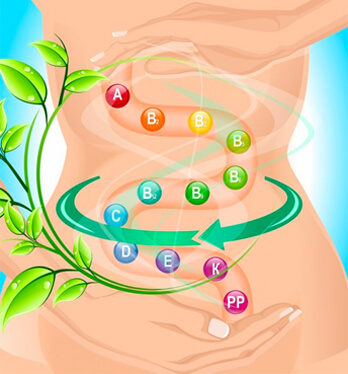 You see, all the food you eat gets broken down through your digestive tract into proteins, fats, and sugars.
And they all go into your cells and these tiny little power plants, take those proteins, fats, and sugars converts them to ENERGY.
The energy that gives you mental focus, feel amazing, and a feeling of well-being.
And here's the thing:
Each of your cells has hundreds of mitochondria in them.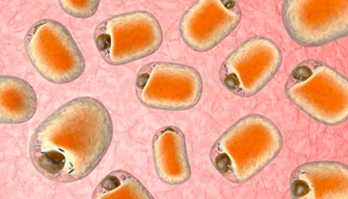 I call them "Fat-Burning Furnaces" in our cells.
Because...
...when we burn fat off our body...
...it's because of our mitochondria.
The adult human body has TRILLIONS of mitochondria.
Each one of them is ready to do one thing...
To take your food and turn it
into vital energy.
Energy you feel from the time you wake up...
...until the moment you fall asleep.
The more mitochondria you have...
...and the bigger they are...
...the more food they can transform into energy.
Remember, they are your cellular fat-burning furnaces.
The bigger the furnace, the more you burn.
Now, there's more to it than that.
What's even more important for you to know...
...is that your mitochondria THRIVE on ONE type of fuel.
They thrive on BODY FAT.
They LOVE to take the fat in your body...
...and transform it to RAW energy.
But...
...if you're having trouble losing weight...
...even if you're cutting calories and cutting carbs...
...it could be because of something called...
Mitochondrial Dysfunction.
Your mitochondria — your cellular power plants — are not working.
It's like the power plants that keep the electricity in your city going...
...can't convert fuel to energy anymore.
But in your case...
...when your food can't be converted to energy...
...it gets stored as FAT!
Now, this isn't some new discovery.
This is basic, basic, basic biology.
But shockingly...
...it's just NEVER taught!
You see, what I want you to understand more than any other thing in this presentation...
...is that...
...ALL the body fat on our body is there... could be because of the health of your cellular mitochondria.5
If there is a lot of body fat...
...it's because there's not enough mitochondria in your cells.
If there is little body fat...
...it's because you have enough mitochondria to turn the food you're eating into energy.5
If there's body fat in the belly area...
or in the hips and thighs...
or in the lower belly...
...it could be because your mitochondria were not able to...
...turn your food into energy and...
...it ended up getting stored as body fat.
If ALL the food you eat is transformed into energy,
you WILL NOT STORE IT AS FAT!!!
IT IS THAT SIMPLE.
Your mitochondria is your cellular fat-burning furnace.
You know the skinny person who can eat pizza and ice cream and is thin as a rail?
You know...
...the one we love to hate?
The simple fact is that that person has MORE mitochondria and LARGER mitochondria than someone who stores body fat.
This "skinny" person can sit on a sofa and still burn fat...
...BECAUSE their mitochondria demands THAT much fuel.
Now, here's the problem:
As we age, your mitochondria starts to disappear.
And, they start to shrink in size.
That's a biological fact.
BUT...
...in today's world...
...there is an ocean of toxins... chemicals... and pollutants...
...that enter into our body .
And they didn't exist 50 years ago.
And they can damage your mitochondria.
And not only can that lead to increased fat storage...
...but other MAJOR health problems like
heart failure and type-2 diabetes.
In fact, mitochondrial dysfunction may be one of causes of aging, in general.
And more than one study6 has suggested that boosting mitochondria's health could prevent cells from aging.
Here's the good news
1

Mitochondria can reproduce.

That means you can increase the number of mitochondria in your cells.
2

Mitochondria can be "trained" to work better.

That means you can power up your mitochondria to burn MORE fat.
3

When you target the root of your weight gain issues...

...which could be the health of your mitochondria...

...you don't just lose weight...

...you RESET YOUR WEIGHT POINT.

Just like a thermostat...

...you can RESET the point where your body still start to shed the excess weight.

Want to lower your weight?

Increase the number and size of your mitochondria.

It's NOT about eating less and doing MORE exercise than yesterday.

That just doesn't work.

Just like the ice-cream and pizza eating kid...

...when you build an army of mitochondria...

...your body has the capacity to turn MORE food into energy.

If you've wanted to regain your mental focus and sharpen your memory...

...rejuvenating your cellular and mitochondrial health is the ONE thing NO ONE is talking about and...

...can be the KEY to the health of your brain!

Why?

Because your brain cells also have a TON of mitochondria in each of them.

And as we age, they start to decay.

Not to mention your heart health, and blood sugar levels are just as dependent on your mitochondrial strength.

For your heart to keep pumping strong and steady...

...it needs the energy your mitochondria can provide.

And for your circulation to improve...

...your arteries need to relax and open up.

And that is the KEY to powerful and robust circulation.

Then there's the "silent killer"— Diabetes.

When your mitochondria are large, healthy and abundant, they burn up your food...

...and turns it into energy.

so there just isn't the excess blood sugar floating around in your blood.

You see, there's actually a right way to rebuild, healthy, powerful, fat-burning mitochondria in the cells of your body...

...that some people naturally do, while the rest of us are forced to suffer.

Incredible, isn't it?

Every documented case study I studied and every client I taught this therapy to...

...the story was the same.

There were little things some people did that kept building large metabolism-boosting mitochondria in their cells...

...and turned their bodies into a virtual fat-furnace...

...that not only melted off the excess fat on their body...

...but naturally and effortlessly prevented their bodies from storing fat as well.

And there were big mistakes most people like us make without even realizing it...

...that DESTROY their cell's ability to turn food into energy-fuel and instead...

...store it as excess weight.

How do you actually do that?

Great question.

Now, here's the real answer:

Like I said, my name is Andrew Hall and with your permission I'd like to share with you the power of RESTORING your natural mitochondria levels...

and RESETTING YOUR WEIGHT POINT EXACTLY WHERE YOU WANT IT.

When you master this simple concept...

...you'll be astonished that something so simple can do so much.

And I also want to show you how and why your body is already a powerful...

...fat-burning machine designed to live longer, fitter, and healthier than you ever thought possible

I'd like to show you the readily available mitochondria-boosting tricks you can start as early as tonight — one of which costs you just pennies a day.

And can melt away the signs of aging like wrinkles, and sagging skin...

Yes, it sounds incredible — but it's true.

I want to show you how you can self-apply this simple therapy at home in 1 minute.

This includes the exact protocol and sources where you can obtain a natural mitochondria-boosting substance...

...which is the cornerstone of this therapy—and if you're wondering, this natural substance has been given the thumbs up by the FDA.

I want to show you the easy way to make sure your mitochondria make your cells open and ready...

...to receive and utilize the excess fat on your body...

...and quickly transform your food into energy instead of storing it as body fat.

This is crucial because, as you now know, a robust and healthy mitochondria burns the excess weight off.

And I'd like you to hear the powerful and life-changing stories of other regular people, like you and me...

...who have gone through one failed diet after another and turned it all around...

...using the simple home-based therapies you will have in your hands.

But most of all...

...I want to ensure you have available all the incredibly simple and newly discovered mitochondria-boosting methods in your own home...

...without having to suffer through a restrictive lifestyle that you know, deep in your gut, you won't be able to sustain forever.

These new discoveries are so effective you can begin to see and feel your body transform right before your eyes.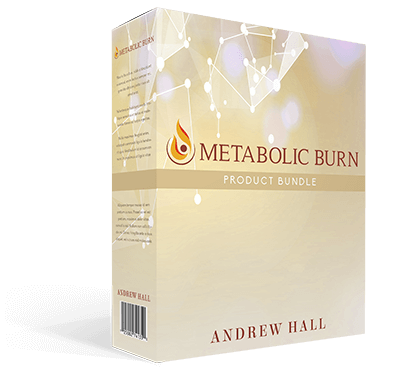 How?
By introducing you to a simple, easy to use system called "Metabolic Burn".
"Metabolic Burn" is a simple, program that teaches you how to rehabilitate and rejuvenate all the mitochondria in your cells so you don't just have to "watch your calories"...
...but instead...
...to turn your body into the type of body that is able to burn the calories you eat.
So, YOU can be in the driver's seat and control how fast your metabolism runs.